From the President's Desk
CMAI continues its pathbreaking activities and projects.
Dear Friends,
August 22 was a Red Letter Day in the history of CMAI.
Along with IMG Reliance, and supported by the Ministry of Textiles, Government of India, and the United Nations, CMAI initiated a historic resolution by the Domestic Garment Industry to move towards Sustainable Fashion—SU.RE.
It is an accepted fact that the Textile Industry in general and the Garment Industry in particular have traditionally employed products and processes which are harmful to the environment. In fact, the very concept of Fashion implies consumption, wastage, and self-destruction.
But it is time the Industry took responsibility for its actions. It is time the Industry took upon itself the task of redirecting its essential character to move to a more sustainable structure. It is time the Industry worked towards creating a better future for the coming generations.
CMAI brought together 16 of India's top Brands to sign a voluntary declaration, to lead the way for the Indian Domestic Garment Industry towards a more environment-friendly supply chain and processes.
Called the Sustainable Resolution—SU.RE, the five-point Resolution is as follows:
Develop a complete understanding of the environmental impact of the garments being currently produced by our brand.
Develop a sustainable sourcing policy for consistently prioritising and utilising certified raw materials that have a positive impact on the environment.
Make the right decisions about how, where, and what we source across the value chain by selecting sustainable and renewable materials and processes and ensuring their traceability.
Communicate our sustainability initiatives effectively to consumers and media through our online and physical stores, product tags/labelling, social media, advertising campaigns and events.
Through these actions, shift a significant percentage of our supply chain to a sustainable chain by the year 2025, addressing critical global issues such as climate change, contributing to the UN Sustainable Development Goals, and building a world that is safe for the future generations, as an acceptance of a responsibility we all share.
The 16 Fashion and Retail signatories to SU.RE are Aditya Birla Fashion and Retail, Arvind Fashions, Bestsellers, Biba, Future Group, House of Anita Dongre, 109F, Lifestyle, Levi's, Max, Raymond, Shopper's Stop, Spykar, Trends, W, and Westside.
It is indeed a matter of pride and privilege for all of us at CMAI to be associated as the driver of this initiative, and indeed, as the Union Minister for Textiles, Smt. Smriti Zubin Irani, who launched Project SU.RE at Lakmé Fashion Week said, "As a proud Indian, I stand here today to witness history. Never before have 16 of the biggest brands of India come together to save the earth. The combined industry value of the 16 signatories to the resolution is around R30,000 crore. Everything we consume, we have to consume responsibly. The step taken today makes for not only responsible business but also smart business. The Sustainability Report 2018 states that sustainability is the 4th criterion considered by consumers while choosing products. I congratulate CMAI, the industry, IMG Reliance, and Lakmé Fashion Week for this initiative."
Project SU.RE, driven by CMAI and IMG Reliance, is the first holistic effort by the apparel industry towards gradually introducing a broader framework for establishing critical sustainability goals for the industry to reduce its carbon emissions, increase resource efficiency, tackle waste and water management, and create positive social impact to achieve long-term sustainability targets.
So Congratulations to CMAI, to IMG Reliance, and above all, to the 16 Brands who voluntarily, readily, and enthusiastically responded to the call for this initiative.
4 I APPAREL I September 2019
RAHUL MEHTA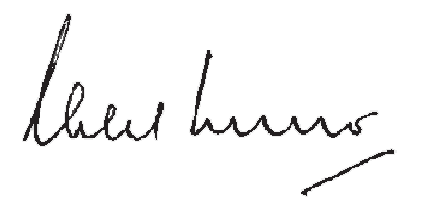 Help us improve Apparel. Please send in your suggestions and feedback to apparel.spenta@gmail.com